Not entirely nailed down just yet, but from Monday/Tuesday next week looks like it's going to get very cold, and the potential will be there for 2010 levels of lake effect snow off the Irish sea. Daytime temperatures of -6 degrees possible next Thursday...
This chart shows upper atmosphere temperatures, and when there's somewhere around -8/-10 degree temps in that chart, the difference between the relatively warm Irish sea and the cold atmosphere is like a snow machine: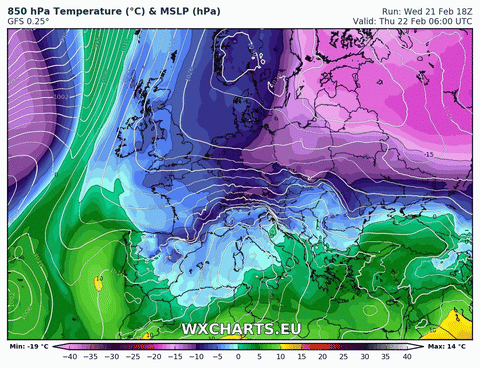 This is like 50-70% certain at this point, it should almost certainly be very cold, the question is how cold. By Friday it should be a lot clearer whether we should crack open each others' skulls and feast on the goo inside.